by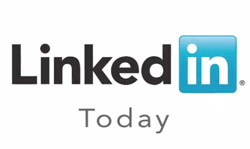 Ok – Do I have your attention now! (As you can tell I am a visual person)
If you are like me, Pinterest is ok, but I wish there was a way that I could organize categories of pictures so that I could spend less than 5 minutes on the site.
Well, I have since discovered that Linkedin has a great application on their site which allows me to customize my news by industry and particular sources.
It is called Linkedin Today. The link is found under the NEWS tab at the top of the page.
It is a great way to get up-to-date news in a very fast and effective way. I really find the screen very user-friendly and it allows me to quickly look at pictures and headlines and drill-down into the articles that I am most interested in.
If you want to save time, check out the latest headlines, do not have time for an RSS Reader and want to quickly see what is going on, Linkedin Today is a great alternative.
Check it out and customize it to the business information you are most interested in.